About
WILLKOMMEN
FAIX steht für eine faire Herstellung, minimalistisches Design und außergewöhnliche Materialien.
Die VISION von FAIX: Die gesamte Produktionskette vom Design über die Grafik bis hin zur Herstellung der Taschen soll nachhaltig durchgeführt werden.
Ein Teil der Produkte wird in Portugal, ein Teil in Deutschland, hergestellt. Der größte Teil der verwendeten Textilien werden aus recyceltem Plastik aus dem Meer gewonnen. Alle Produkte sind vegan. FAIX ist "PeTA approved vegan" zertifiziert, dies ist eine große und wichtige Herzensangelegenheit für das Label.
Hinter dem Label FAIX steht Anna-Lena, ihr großer Wunsch war es schon immer, beruflich kreativ tätig zu sein. Mode als ein Teil der Selbstdarstellung und Selbstverwirklichung faszinierte sie. Nachdem sie ihr Studium Modedesign in Trier abschloss, folgten Jobs in der freien Mode und 2017 gründete sie ihr eigenes Label FAIX DESIGN in Frankfurt am Main. Mittlerweile lebt sie wieder mit Ihrer Familie in ihrer Heimatstadt Freiburg. Unterstützung bekommt sie von ihrem Partner Oliver Esch und den Grafik Bereich übernimmt Sara Ellinger.
Die Idee zu den transparenten Produkten entsprang aus ihrer Bachelor Arbeit "Invisible Shell". Während sie daran arbeitete, beschäftigte sie sich mit der transparenten Gesellschaft.
Wer sich einen Eindruck von Anna-Lenas Stil und Können verschaffen möchte, findet unter folgendem Link die Arbeiten ihres Studiums: Portfolio.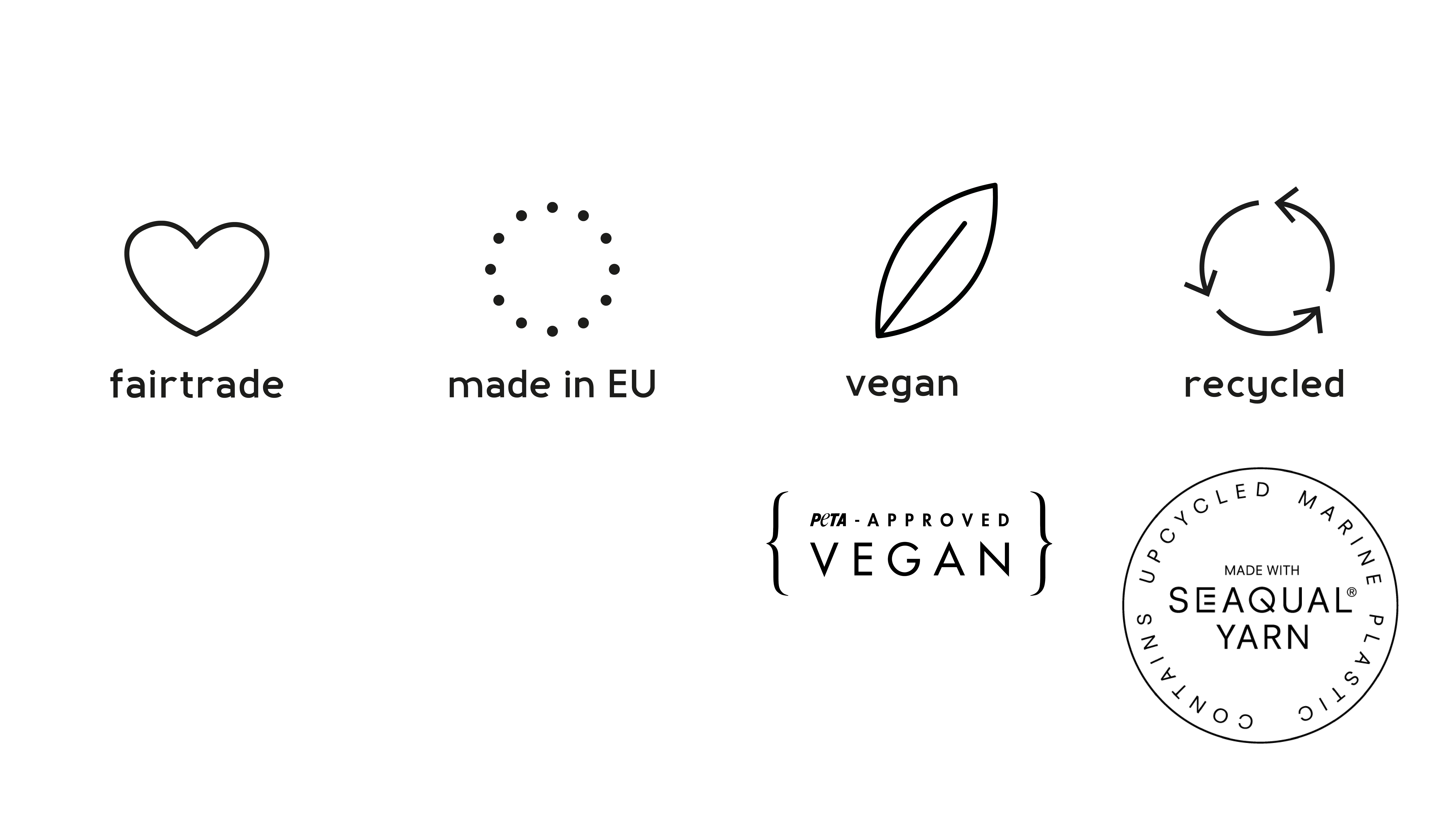 WELCOME
FAIX stands for a fair production, minimalistic design and remarkable materials.
The Vision of FAIX: The whole production chain from graphic design to the fabrication of the bags is sustainable.
Part of the products are manufactured in Portugal, part in Germany. Most of the textiles used are made of recycled plastic from the Sea. All products are vegan. FAIX is "PeTA approved vegan" certified, this is a big and important heart issue for the label.
Behind FAIX Design stands Anna-Lena. It has continually been her greatest wish to work creatively. Fashion as a part of self-expression and self-realization has always fascinated her. As life goes, you take detours to finally achieve your goal. She completed her studies in fashion design, afterwards jobs in the free fashion design industry and 2017 she built up her own label FAIX DESIGN. Nowadays she lives with her Family back in her hometown Freiburg im Breisgau. She is supported by her partner Oliver Esch, Sara Ellinger takes over the label's graphic design.
The idea of the transparent products originated from Anna-Lena's bachelor's thesis "Invisible Shell". While working on the thesis she engaged herself with the subject of the transparent society.
Under the following link you can find Anna-Lena's works from her studies to get an impression of her style and skills: Portfolio.